An evening of innovative food infused with Tyrrells chips, live tweeting, games and meeting with bloggers.
There's some new chip flavours in town! Sweet Potato & Smoked Chili (my fave), Beetroot, Parsnip & Potato with Sea Salt & Sweet Potato, Carrot with Sea Salt.
At the #exceedinglyenglish event at Rasa Restaurant😍 So many flavours!! Where do I start?! pic.twitter.com/wWBkhc8pq9

— Humara Kausar (@HumaraKausar) October 21, 2015
I've never been to the RASA restaurant before this event so it was nice to scope it out. Located at 196 Robert St it's a small dark space in the same neighborhood where I went to high school.(Harbord) On the menu were appetizers infused with Tyrrells chips. YUM. These appetizers are great easy ideas next time you're entertaining people at home. 
Exhibit A: Fish & Chips – Deep fried Halibut, tartar, crispy capers, served with Tyrrells Sweet Potato, Carrot with Sea Salt chips. 
Exhibit B: Lamb Neck – with hummus, feta tabbouleh, pickled jicama and tzatziki, served on top Tyrrells Beetroot, Parsnip & Potato Sea Salt chips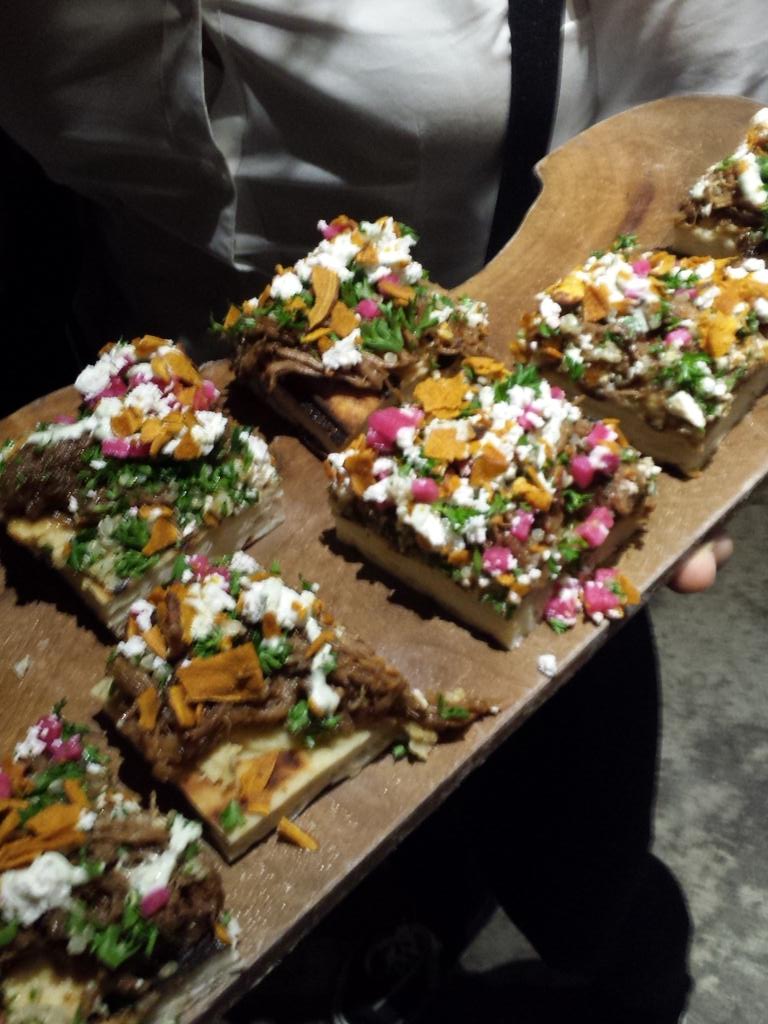 Exhibit C: Tuna Tartare – Yellowfin Tun, yuzu chili aioli, apple slaw and ponzu glaze served on top of a Tyrrells Beetroot, Parsnip & Potato Sea Salt chip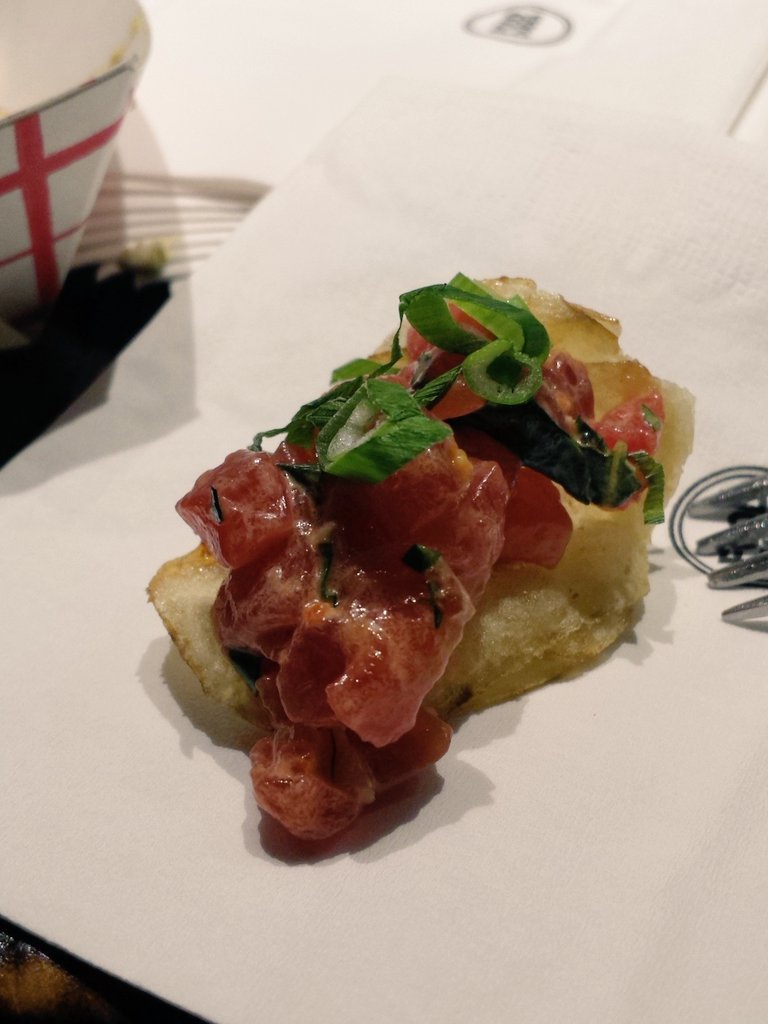 Other apps include: Mini Muffins, Steak Sliders,Truffle Arancini & The Chopped Salad.


Getting caught up in the digital world is so easy. Making online friends (followers) is easy, but being in the present and meeting your online friends in the flesh is important but not as easy. At least not for me since I have the habit of getting so caught up with capturing the event for the blog, live tweeting, snapchatting etc. On that note It was refreshing to stop and acknowledge these lovely bloggers at the event: M Fab, @dee_sik & a familiar face @zamlos!
To conclude the evening here's my OOTN (outfit of the night)